Regardless of whether you live in a cold or warm climate, your pipes can freeze. However, living in a colder climate put your pies at a higher risk, naturally. So, the big question is, "How to prevent frozen pipes?" Nobody wants their pipes to freeze because this can lead to them bursting and causing all sorts of trouble for your home or business.
There are many different tips and tricks you can apply to how to prevent frozen pipes. Simple measures like keeping your faucet dripping or leaving the heat on when you're on vacation are great starting points. The worst thing you can do to prevent frozen pipes is nothing.
Making sure your pipes don't freeze is something all home and business owners should be aware of. In this article, we discuss some of the most basic, but effective, steps you can take for the successful prevention of your pipes freezing.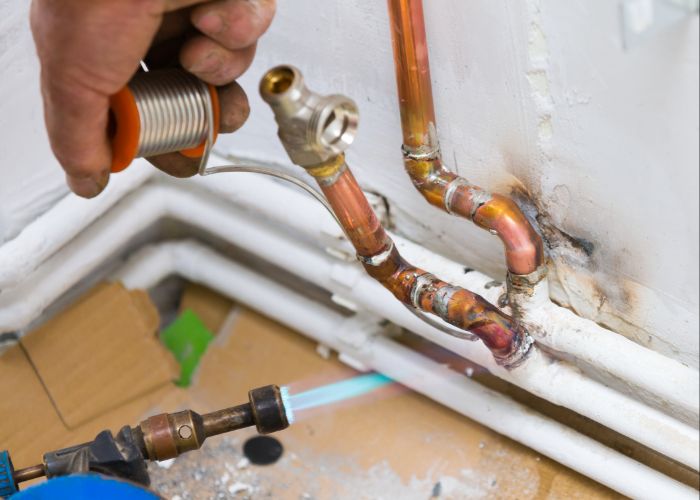 Keeps Cabinet Doors Open is One Way How to Prevent Frozen Pipes
Are you looking for how to keep pipes from freezing without heat? In most cases, your water pipes are located under the sink and encased in a cabinet. You can prevent these pipes from freezing by leaving the cabinet doors open so that heat from the rest of the house can reach them.
Correct Drafts Caused By Cracks Or Holes
If you notice that there are holes or cracks around the base of your pipes you should seal them using a caulking agent. Cold, winter air can cause your pipes to freeze very quickly. Prevent frozen pipes with your trusty caulk gun.
How to Prevent Frozen Pipes With Thermal Tape
Thermal tape can be your pipe's best friend when determining how to prevent frozen pipes. That's especially true when you have water pipes located in colder areas of your home such as the basement. There are two types of thermal tape for you to choose from. One of them is really cool (pardon the pun) because it is sensitive to the cold and turns on and off depending on the temperature. The other variety of thermal tape must be plugged into an outlet and manually turned on when needed.
How to Prevent Frozen Pipes with Basic Measures
The two tried and true methods for how to prevent pipes from freezing include leaving your water trickling just a little bit during times of extremely cold temperatures. The other method is to always keep your heat on when you know you won't be home for an extended period of time during the cold months.
If you find yourself in a situation that requires thawing out your pipes and you're not quite sure how to go about dealing with frozen pipes yourself, make sure to consult with a professional local plumber.